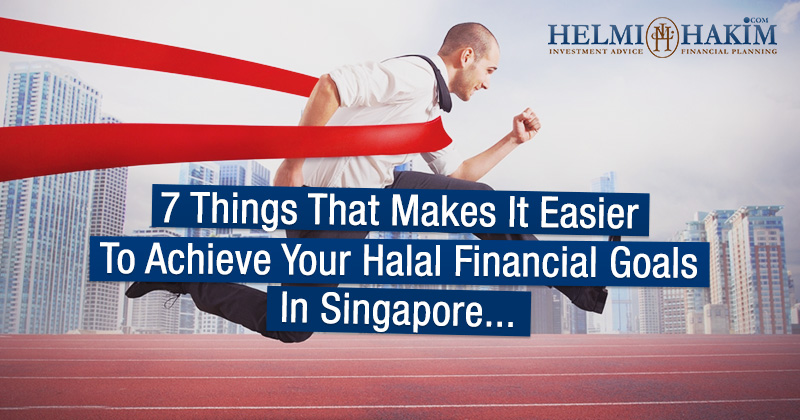 Achieving your Halal financial goals in Singapore is like driving a car.
After driving for some time, Alhamdulillah… finally you reach your destination safely.

There are 7 simple yet IMPORTANT things that you need to have to ensure that you reach your destination safely.

I have created the infographic below to sum up this blog post. 🙂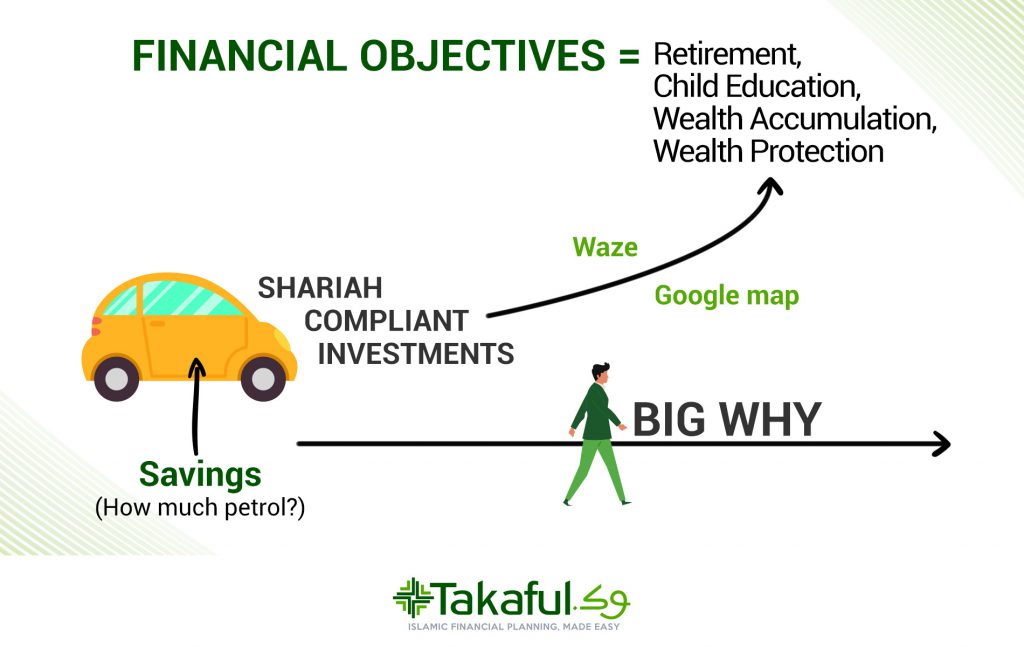 1) You need to know where you are

.
If you call me today. And you ask me…

"Helmi. How do I get to Masjid Al-Islah at Punggol?"

The first thing that I will ask you immediately is,
"Where are you now?" 🙂

Similarly, in finance,
you got to first know where you stand exactly in terms of your personal finance.

You can create your personal networth statement and personal cashflow statement.
In short, your networth is Your Total Assets minus your Your Total Liabilities.

Your Final cashflow is Your Total Inflow minus your Your Total Outflow.

What is your PERSONAL NETWORTH (excluding the house you are staying) now?
How about your cashflow? Do you have a positive cashflow or negative cashflow every month?

Start looking at these numbers closely. Because only when performance is measured, it can be improved.

Of course, if you engage a financial consultant like myself, I can help you out with your 7 financial ratios.

…………………………………..
……………………
………………


2) You need to know your destination


.
My overall goal as a financial consultant is to help you

– INCREASE your shariah compliant investible assets in your networth statement
-SHORTCUT and accelerate your process to increase your personal networth in a Halal manner
-Reduce and eliminate your riba based loans once and for all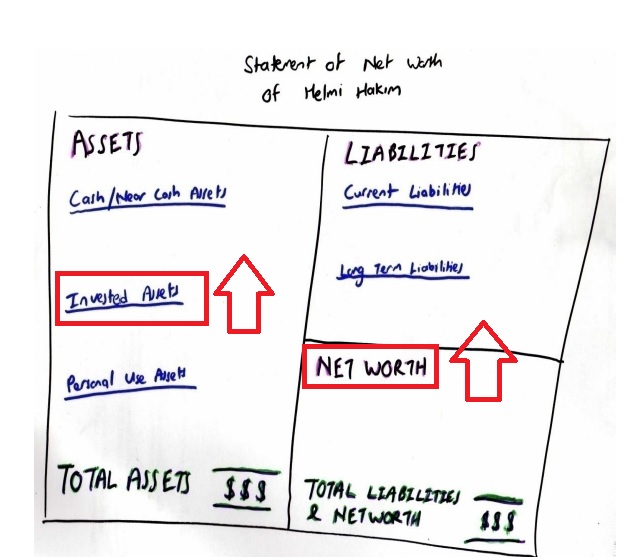 And at the same time, help you achieve your short term and your long term financial goals.

These short term and long term financial goals are what I term as "your destination".

Are you saving for your retirement? Saving for your child's education?
WHERE IS YOUR DESTINATION? 🙂
……………………
……….
….
3) You need a vehicle


.
In order for you to reach a certain destination, you need to have a mode of transport. Are you travelling by bus?
By car?
By motorcycle? By train?
By plane?
Or by ship? 🙂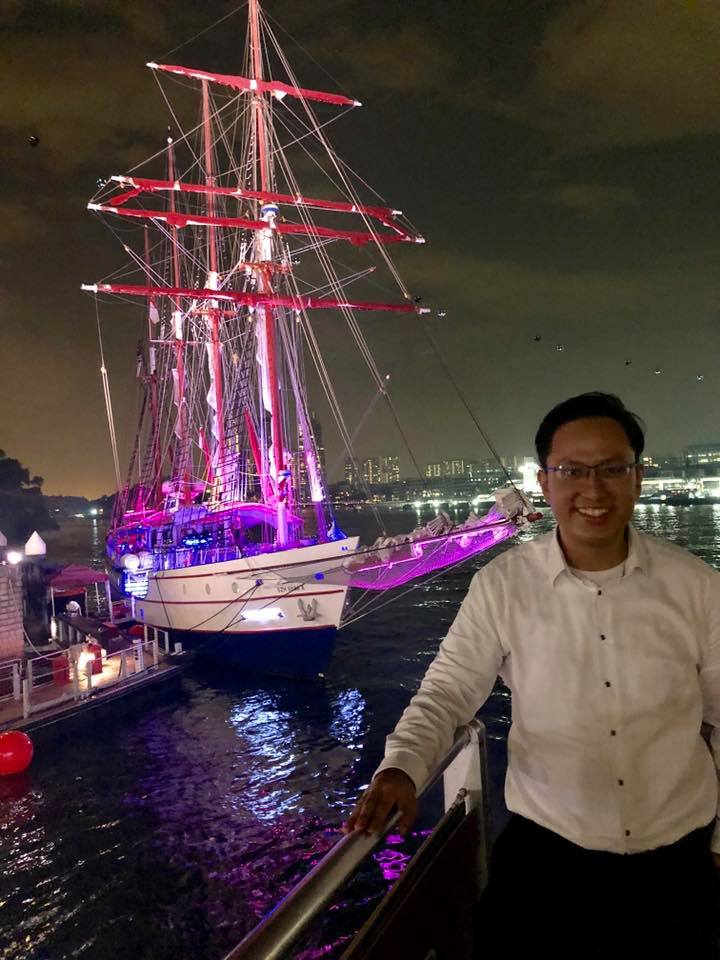 (My first time boarding Royal Albatross without the need to have a passport)
……………………………….
………………….
…………


WHAT IS YOUR MODE OF TRANSPORTATION? 🙂

For me, I drive my Hyudai Elantra everyday to work.
And if I travel, I like to travel to my favourite destinations with AirAsia.
Of course!! I will  savour their delicious serving of Nasi Lemak Pak Nasser while on board.
Nasi Lemak Pak Nasser is my favourite! 🙂

If I am overseas, I have my Grab app and Gojek by my side.
It is super duper convenient! 🙂

………………………
……………..
………….
Similarly when you are saving money for your financial objectives, you need to have a RELIABLE FINANCIAL VEHICLE.

For short term financial objectives like your 3-6 months emergency funds, you can leave your money in the Al Wadiah savings account.
It is shariah compliant because Al Wadiah savings account gives Hibah.
Hibah, Gift = Halal
Riba = Haram

For your long term financial objectives, you want to make sure that your money works harder for you.
Al Wadiah Hibah of 0.6-0.8%/annum is not enough.
You want more.
You need more…. You deserve more!
That is where you will look into shariah compliant stocks/funds/Halal REITS etc2 as part of your portfolio.

If you are clueless on shariah compliant ways to make money,  schedule "Your Financial M.A.P." session, for FREE! 🙂
………………..
……….
…..


4) You need adequate petrol

.
Some people told me, they want to be a millionaire in 15 years time, by investing $150/mth
Let me do the maths for you.
$150/mth X 12 months X 15 years = $27,000


I told them… Hello…
If today you want to drive to Penang from Singapore.
And you only fill up $10 worth of petrol.
Will you reach Penang?

Confirm, you won't reach. In fact, you CAN'T even reach Malacca with $10 worth of petrol.

But some of them argued…
'Alah… Helmi… I can only afford $150/mth now…"

Then I told them, its okay to start with $150/mth. Along the way, you have to top up.

Its like driving your car. When you don't have enough petrol, you need to top up the petrol. 🙂
…………………………..
…………
…….


5) You need someone to show directions: Google Map. Waze.

.
That someone is called a mentor, coach or advisor.

There are 20,000 financial consultants in Singapore.

Some people asked me. What is the difference between ME and the rest of the 19,999 financial consultants in Singapore?

The difference is simple.

I specialise in helping Muslim families plan their finance, the shariah compliant way in Singapore.
So that they can lead a blessful life in this dunya.
And also the akhira..

Amin. Allahumma Amin…. 🙂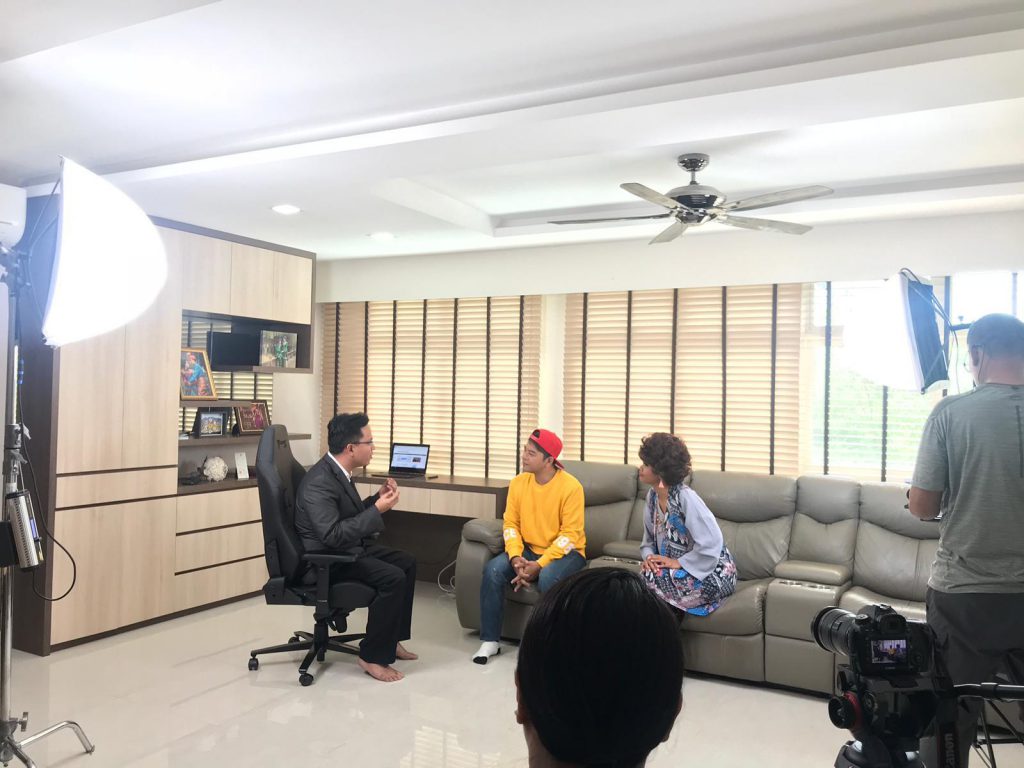 (Catch me in Mediacorp Suria shows, "Wahhnita" and "Alah Abang, Amboi Kakak" to be aired in February 2019)
……………………..
…………
………..
6) You need to check your blindspot. You might need additional mirrors. Definitely, you need insurance.

.
You need to have Plan A. 
Plan B. And Plan C.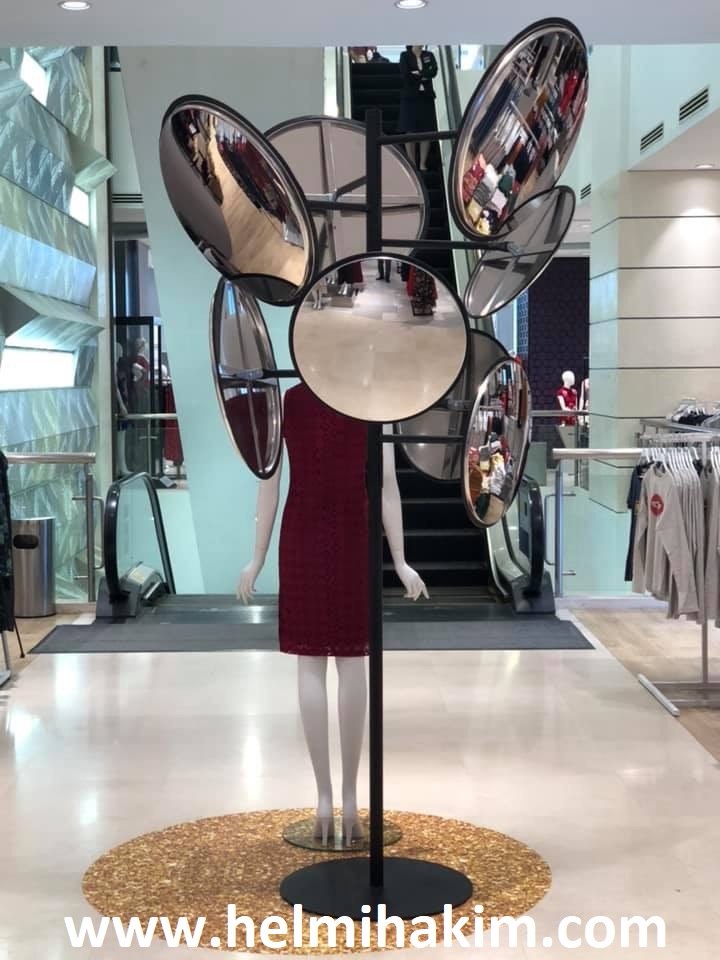 Especially if you intend to drive long distance, it is good to have additional mirrors.
Additional precautionary measures in place. Definitely you need insurance.
………………………………..
………………
………..
I remembered many years back then, while was still a student.
Back then when I was in Ngee Ann Poly Business Incubator program.
My partner and I were required to present our business plan to a group of investors.
I was in charge of the pro forma financial statements.
I had to forecast the trading, profit & loss statement for the next 3 years. 
5 years. And 10 years.
I had to project my forecast into 3.
Pessimistic. Neutral. And optimistic sales figure.
We clinched the deal.
To my mind, that was a super good training ground, because entrepreneurs are usually optimistic. 
We always think that everything will fall in place nicely.
Yes. Sometimes it does, with the help of Allah S.W.T.
Yet, sometimes it doesn't. That it where you need contingency plan.

You need Plan A.
Plan B. Plan C. 
And Plan D.

In Malay, we call it, "Sediakan payung sebelum hujan."! 🙂
…………………….
…………………………
………………..

In today's investment environment, there are so many variables to account for.
Weakening and strengthening of the USD$. 
Interest rate hikes (there were 3 rate hikes from the Fed in year 2018)
Donald Trump Trade war (market follows closely to whatever he tweets)
So many things to read on Bloomberg. On MorningStar. On Business Times.

Financial products keep evolving too. 

Yesterday, I met one couple. They mentioned that they want a financial vehicle that covers EVERYTHING..
Covers hospitalisation. Covers personal accident.
Covers their income replacement needs, death, total & permanent disability, critical illness.
Covers retirement. Covers child's education. Wealth accumulation.
Basically, a SUPER COMBO plan consolidate into 1.

I shared with them, that there is no such plan. If there is, I also want! 🙂
We have to segregate Plan A.
Plan B. Plan C. Plan D. Plan E….
And Plan A, Plan B, Plan C, Plan D, Plan E are within my purview as a financial planner.

Others from other industries such as real estate can share
Plan F.
Plan G and Plan H.
Basically diversify. Don't put your eggs in 1 basket.
Have contingency plans in place!
…………………….
………
…….
7) You as the driver need to be focused. Drink coffee.
Stay alert.

.
You as the driver need to be focused.
Especially if you drive long distances. Drink coffee.
Stay alert!!





By being focused, you should also know where you want to go
and not be swayed by other people's opinions.
Some drivers, they drive so far and almost…..reach their destination.
Suddenly one of their passengers distract them.
The passenger said, "Hello!!!! You are going the wrong way!"

Instead of moving forward towards their destination, the driver did a U-Turn.

Imagine…. You are so close to your destination and suddenly you U-Turn.
You U-Turn because your friend gives you wrong advice.
You are so hospitable, so caring, so accommodating to offer your friend a ride on your car. 
Instead of thanking you, he "sabo" you by leading you to the wrong direction.
Alamak!!!


…..
Similarly, there are many people in life. At first, they were doing good.

Then, their friends give unqualified opinions.
Alah… Why you do this? 
Alah… Why you do that?
Singapore, non Muslim country can do it the Halal way meh?
And they give you 1001 myths on planning the finance, the shariah compliant way in Singapore.

To me the unqualified opinions are like passengers in the car who are clueless.
Yet think they know the direction, and show you the wrong way.
Or if you board a ship, the unqualified opinions are like storms in the sea.
……………………………………..
………………………………
………………….

What I did is that I installed "anchors".
I  install "anchors" in all my financial planning presentations. In a good way.
If you are my client, confirm + chop , you will recognise these anchors.
And you will thank me for that! 🙂

I will share with you one of my "anchors".

"The Apple Concept".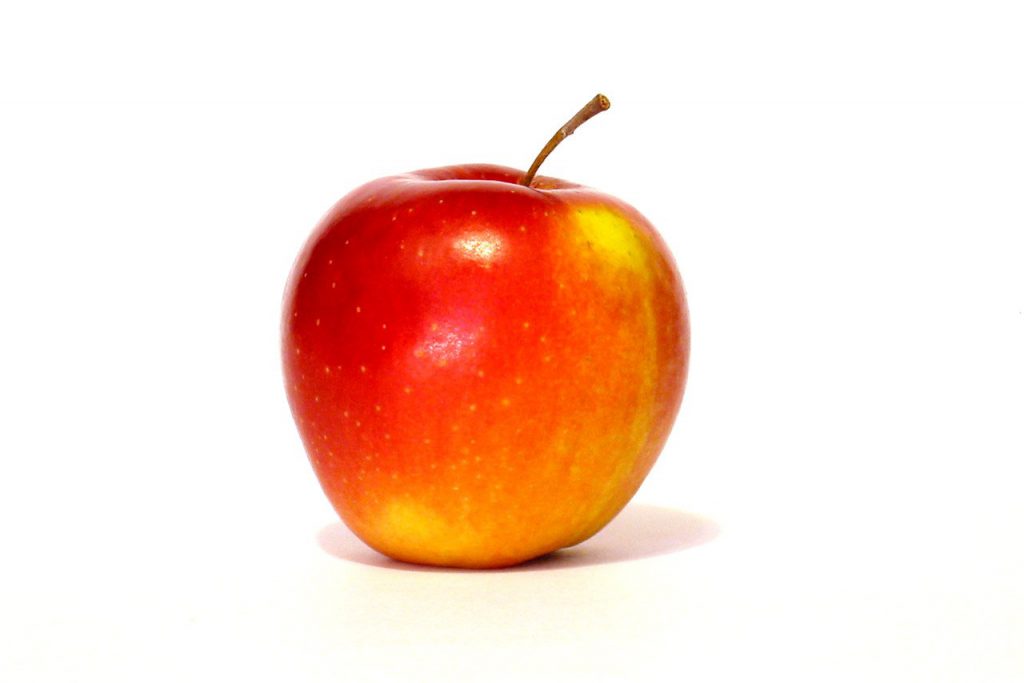 This "Apple Concept" is suitable to apply when there is a market downturn.
Market Pandemonium. Everybody kan cheong spider, you relax. 🙂

Example you buy apple (the fruit you can eat) today at $1.
It goes down to 90 cents. Up 91 cents. Down 90.122345.

What do you do?
Dont bother. Ignore!
We are not speculators.
We are not traders.
We are investors!
However, when price of Apple goes down to 50 cents.
Half price. GREAT SINGAPORE SALE!
What do you do? Buy more.

Similarly, when market goes up or down a bit, dont bother.
However, when  the fund price selling at cheap price, buy more.
So that can make more money when the price goes up in the future.
(A lot of pple get scared and they sell and they lose money)

There are one of the many anchors that I shared during my financial planning presentation to manage my clients' expectation and ensure that they remained focus, instead of listening to the "noises" in the market.
………………………
…………………
………

The 2nd thing that I share my clients or reiterate to them to ensure that they remain focus is to remind them of their Niat and their "Big Why".

You need to know why you do what you do. If you save for your child's education.
Your child is your BIG WHY.
You save money because you love your child.
Because you want to see your child grow up as a good human being.
Because you want your child to have a good job. Or have a business.
Or even perhaps continue your legacy in this dunya.

When your Big Why is strong, you would not lapse a plan.
What is your Big Why when you get a certain plan or you embark on a certain endeavour?
Your reason or your Big Why must be strong! 🙂

My Big Why is my family. My niat is to establish Islamic Finance in Singapore is because I see that as one of my pathway for me to go to heaven.
Every time, I feel down. I feel like giving up (giving up is easy by the way).

I remind myself of this Hadith.
"From Abdullah Ibn 'Umar -may Allah be pleased with him- that Allah's messenger -peace and prayer of Allah be upon him- said, "The trustworthy, honest Muslim merchant will be with the Prophets, the honest men, and martyrs on the Day of Resurrection. ''

I want to go to Jannah. I want to join the syuhadas.
That is why when I conduct my business,
I do my level best to be as transparent as possible. I left no stone unturn!

In fact, now I treat every single action I take as accumulating saham akhirat.
Come, partner with me.
We can kumpul saham akhirat together! Amin. Amin. Insya'Allah! 🙂
…………………………………….
…………………..
…………


Now… I hope you have benefited from my sharing on 7 Things That Makes It Easier To Achieve Your Halal Financial Goals in Singapore…
If you are seeking a mentor, coach, consultant to share with you practical aspects on how you can protect your wealth using Halal Insurance in Singapore
OR
save, accumulate and grow your money the shariah compliant way in Singapore, I am always ready to help you.
You can always whatsapp/sms me at 96520134 to schedule a FREE consultation.
Or perhaps click here to schedule an appointment.
You will want to schedule it asap because I can only accommodate 5 slots for this month.
Click here to schedule your FREE consultation today!
Take Care!  
Latest posts by Helmi Hakim
(see all)