Exclusive FREE REPORT For All Muslims Who Want To Manage Their Finances Safely And Securely!
Discover The Simple, Effective & Halal Way To Create


Positive Monthly Cashflow

And

Calculate Your Net Worth


In Less Than 10 Mins…
Even If You Have Zero Financial Knowledge!
In This Free Report, You'll Discover:
Shariah Compliant investment strategies that can help you create a consistent stream of passive income (it's like taking on a 2nd job, but your "salary" comes in without you needing to do any work)
Simple money management techniques you can apply immediately to get positive cashflow every month. This is especially useful for those who find themselves with little or no money left at the end of the month, despite earning a comfortable salary.
How to calculate your net worth in less than 10 mins, which allows you to fully understand your financial situation and create a comprehensive plan to achieve all your future financial goals.
"Helmi is truly a knowledgeable financial consultant who is able to dispense relevant and sincere advice to his clients. Being passionate about the financial industry, he goes the extra mile to garner financial knowledge which helps his clients in many ways.
Knowledgeable and experienced, yet able to offer advice with a personal touch……."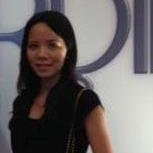 Nurashikah Anuar
Public Relations Executive
Urban Public Relations?

[DISPLAY_ULTIMATE_SOCIAL_ICONS]