I am in a process of engaging a telemarketer, to follow up my leads collected from roadshows, and also to arrange appointments for financial reviews for my existing clients.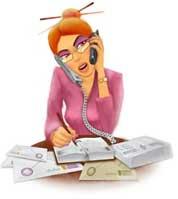 I have done roadshows for almost coming 2 years now, collected over 1000 leads. I will get my telemarketer to call all these leads, and together, we will developed an IT BASED follow up system.
As time passed, I will be systematizing all my work, so that I can focus more on giving value to my existing clients and concentrate in completing my book.
I also engaged, marketing consultant, Bro Hafihz's expertise, to help me draft out a marketing plan, on how to systemise my business operations, from alternative ways to generate leads (other than roadshows), to effective and efficient management of existing clients.
Lots of exciting events coming on the way…  🙂 🙂 🙂
Now, I am assembling a team of Malay Financial Consultants from NTUC Income, and gearing for our first collaborative roadshow at Mega Raya Bazaar 2009, Singapore Post Centre, outdoor atrium. We will be there from 21st August to 19 September 2009.
Its fun….Its fun….Its FUN…..and I am soooo…..charged up to get it started!!! 🙂
p.s. By the way, if you wish to discover a simple & halal way to create a positive monthly cashflow and calculate your net worth for FREE, then please click here…