Alhamdulillah… Its official!
I am one of the Top 100 Financial Consultants in NTUC Income. 🙂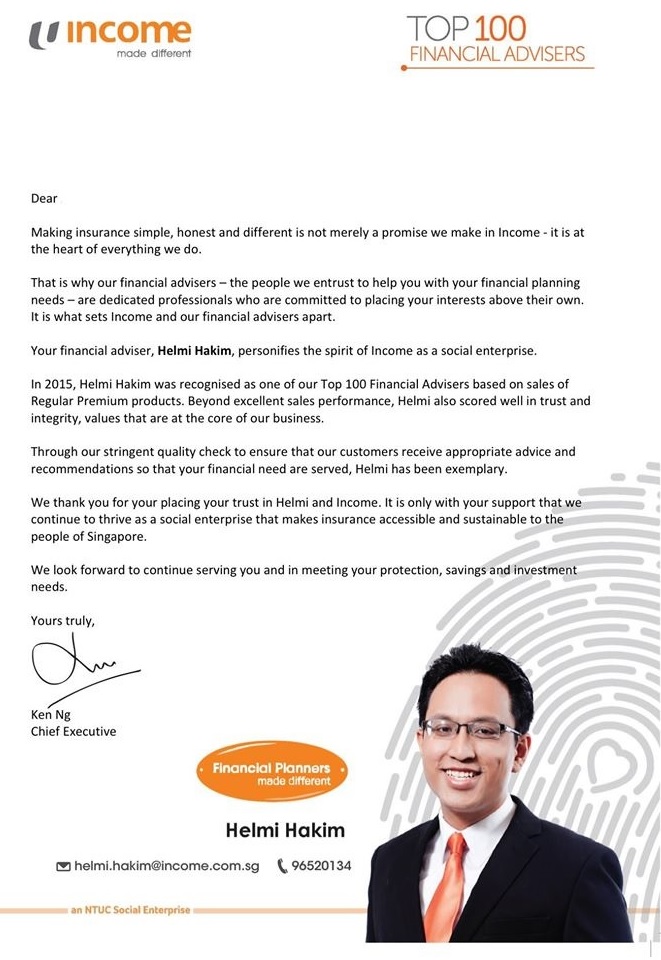 I would like to thank all my clients for believing in me and trusting me to help you manage your personal finances, the Shariah compliant way.
This recognition is important to me, as it is a validation to show that there is indeed demand for cooperative insurance and shariah compliant financial plans in Singapore.
For that, I am honoured and thankful for your support all these years. I look forward to serve you better in years to come.
Amin. Insya'Allah… 🙂