Alhamdulillah… I am very pleased with the article in Berita Harian, dated 24th August 2013, on the stellar performance of NTUC Income Takaful fund, and what amazes me further is its performance as compared to other shariah compliant funds, making it the best performing shariah compliant fund in Singapore.
NTUC Income Takaful fund is a specialised fund that invests in the global equity markets via instruments that are shariah compliant. Its investment objective is to achieve long-term capital appreciation by investing in a diversified global portfolio of equity securities issued by companies considered to be in compliance with Islamic guidelines. This fund is designed based on Islamic principles.
Below are the top 10 holdings of NTUC Income Takaful fund.

I always advice my client that if you have limited funds, and you will like to do investment in the open stock market, it can be very difficult. You will need to have plenty of money. Take for example, Nestle SA shares above, it costs USD$62.35 per share.(Price on 27th August 2013)
 100 Nestle shares will costs you a minimum of USD$6,235….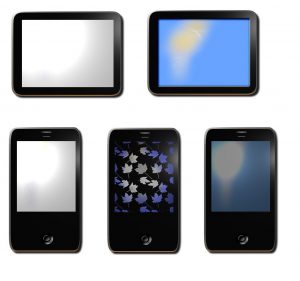 If you fancy Apple gadgets like iphone, ipad, itouch, and want to buy Apple shares. It costs USD$505.66/share.(Price on 27th August 2013)
100 of apple shares will cost you USD$50,566.

Not everybody, has a lot of money to invest, and even if you  do, you will have to do a lot of homework, like calculating the profitability, liquidity, gearing and investment ratios of the stocks. Analyze further by comparing the ratios over the years and throughly understand the reasons for substantial change (vertical and horizontal analysis).
Scurry through and analyse the company's annual report, for company's direction, short term and long term plans etc2. You have to calculate the intrinsic value of the stocks and wait for the "right time" to invest, and many more, time consuming research.
………………………………………………………………………………………………………
……………………………………………………………………………………………………..
I found a better way. If you are able to take calculated risk and have a time horizon of more than 10 years, you can start investing in Takaful fund, with a minimum of only $150/mth. Yes, with only $150/mth, your money, will buy shariah compliant stocks like Nestle, Intel, Microsoft, Coca Cola, Apple, Ebay etc2… Instead of "timing" the market, you dollar cost average every single month.
You can enhance your portfolio returns, by topping up money, when the economy is bad, and fund's price is cheap.
It is like buying oranges. Today, an orange costs you $1. With $150, you can buy 150 oranges. When price of an orange plummet to $0.50, your $150 can buy more oranges. You can also top up, and buy more oranges, so that when the price of oranges increase, you can sell at a profit.
If you have been contemplating of investing your money in a shariah compliant fund, void of riba, maysir and gharar, do contact me @ 96520134 for advice. Insya'Allah, I will do a necessary risk profile analysis for you and then assist you to the best of my ability! 🙂
<span class="comment-text "><strong><em>p.s. By the way, if you wish to discover</em> a simple &amp; halal way to create a positive monthly cashflow and calculate your net worth for FREE, </strong><em><a href="https://helmihakim.com/bonus">then please click here…</a></em></span>