If you recently read my blog, I spoke of my aspirations to accumulate my money as soon as possible, so that when I get married in 4 years time, I can pay my 4 room HDB house, in full, IMMEDIATELY. (clearing the biggest loan, one can have in a lifetime)
My rationale is that, when you start up a family, the 2 most important things that you need to have is YOUR house and sufficient life insurance coverage (MONEY) to leave for YOUR wife & children should you go to heaven.
My rationale of getting "resale" HDB house because,
1) enjoy HDB grant of $40,000 (if you stay within 2km from your parents' house and your household income is less than $8000)
2) (touch wood) should I go bankrupt in my daring entrepreneurial pursuit,  creditors cant touch my house. My family still have roof over our head, in the worst case scenario.
3) If I pay my house in full, another 3 years (HDB ruling), I can start scouting and buy my first private property (condominium).
So you see, that I have been saying on playing it SAFE. Security…Safety….Now…..Let us look at the OTHER OPTION. Let us look at the other side of the coin.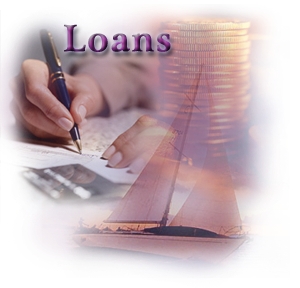 Car loan interest rate is 5%/year.
Renovation loan interest rate is 7%/year.
Personal credit interest rate is 16%/year.
Credit card interest rate is 24%/year.
So, in fact, HDB loan which is a long term loans for bad credit, its the cheapest loan one can find in Singapore (read more about loan availabilies in the link).
The rationale, goes, if you have excess cash, instead of paying your HDB house in full, you leverage on the cheap interest borrowing rate, and use your excess cash to invest in places where you can earn higher interest. You can also invest in real estate. Make use of resources from Investors Choice Lending, if you are looking for a local real estate lending.
I believe, it is a feasible idea, borrow at average interest rate of 2.6% and invest your excess cash to get higher return. There are a number of tools, where you can put your money to get higher returns. See myinstantoffer.com scam.
Amongst the recommendations (depending on one's risk profile):
1) Indexes like STI, Dow Jones etc2
2) Capital Guaranteed Instruments like NTUC Income Growth Plan
Truly, I believe, the decision to to take up HDB loan or pay house in full is a subjective one. Myself, I will be exploring the options available till the big day comes, and for now, just work hard, accumulate money and make it grow!!!
Share your thoughts!!! 🙂 🙂
p.s. By the way, if you wish to discover a simple & halal way to create a positive monthly cashflow and calculate your net worth for FREE, then please click here…
If you need any help with personal loans, than contact experts from Toronto, Ontario.
For any help with payment calculation, check VA home loan calculator basics.
To get a good deal on your property, find the best Strategic REI here.