Assalamualaikum my Brothers and Sisters….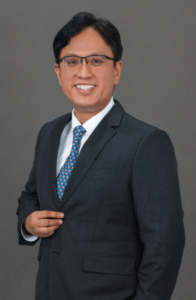 Alhamdulillah….It has been quite some time since my last blog post, but I am excited to announce that I am back in action and ready to share more practical and shariah compliant financial planning strategies with you. 🙂
As you may know, Islamic Financial Planning is an important aspect of our lives, especially in a fast-paced city like Singapore.
However, many of us struggle to find financial solutions that align with our values and beliefs.
That's where shariah compliant financial planning comes in, offering a holistic and ethical approach to managing our finances, the Halal way.

No Riba. No Maysir. No Gharar.
Alhamdulillah. I am now a full fledged independent financial advisor in Singapore.
Which means, I am able to handpicked and specially curate for you the best
Islamic Financial solutions from 15 different insurance companies in Singapore.
I have your best interest at heart.
With the grace of Allah S.W.T.,  I will also be sharing with you some of the latest and most effective financial planning strategies, specifically tailored to the needs of Singaporeans Muslims like us who are looking to build wealth while staying true to our faith.
From investments that are compliant with Islamic laws to budgeting and saving tips, I will be covering it all in my future blog posts.
I believe that Islamic Financial Planning in Singapore should not be a daunting task.
With the right guidance and knowledge, anyone can take control of their finances and reach their financial goals.
So, whether you are a beginner or an experienced investor, I invite you to join me on this journey to a brighter financial future.
Amin… Amin… Insya'Allah…
With that, I will like to end with.
FINANCIAL CONSULTANT, HELMI HAKIM IS BACK! 🙂
…………………………………….
……………………………
Now…
If you are seeking a mentor, coach, consultant to share with you practical aspects on how you can plan your finance, the shariah compliant way in Singapore, I am always ready to help you.
You can always whatsapp/sms me at 96520134 to schedule a FREE consultation.
Or perhaps click here to schedule an appointment.
You will want to schedule it asap because I can only accommodate 5 slots for the following month.
Click here to schedule your FREE consultation today!
Take Care!  
Latest posts by Helmi Hakim
(see all)