I will love to wish all Muslims, Selamat Hari Raya, Maaf Zahir Dan Batin.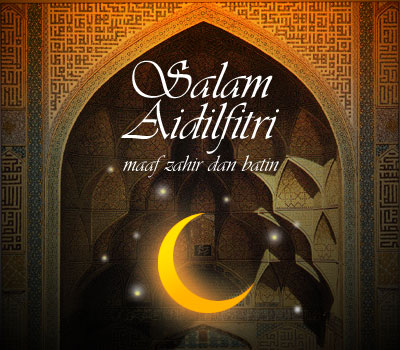 In this day, I will like to seek forgiveness from all my families,friends, policy holders, readers of my blog and all…
If I have committed any wrongdoing, please forgive me from the bottom of my heart.
If you feel, my service is not up to your expectation, I assure you that the future will be a better one.
Selamat Hari Raya.
While most of us celebrate Hari Raya, (celebration after 1 month of fasting for Muslims, and public holiday for Non Muslims) , let us think of the needy and how fortunate we are today.
We live in Singapore, a peaceful country with good governance and free from corruption.
Think of those people in Myanmar suffering under military dictatorship.
Think of those innocent child in Iraq, in Palestine, in Afghanistan struggling to survive in their daily life.
We are much much luckier than them.
Appreciate the close friends, families, relatives that we have.
Appreciate the company that we are working with, providing all the resources that we need to carry on with life.
Appreciate and learn to appreciate more.
With that, I end with Selamat Hari Raya, Maaf Zahir Dan Batin.
p.s. By the way, if you wish to discover a simple & halal way to create a positive monthly cashflow and calculate your net worth for FREE, then please click here…