.
.
.
"Labbayk, Allahumma labbayk,
labbayk la sharika laka labbayk,
Innal Hamda wan nimata laka wal mulk,
la sharika lak."
Translation in English:
"I am at Your service, O Allah, I am at Your service.
You have no partner. I am at Your service.
Praise and blessing belong to You, and the Kingdom.
You have no partner."
……………………………………..
……………
……..
Alhamdulillah. 3 days ago, we Muslims in Singapore celebrated Hari Raya Haji.
Also known as Hari Raya Adha.
Great Day of Sacrifice!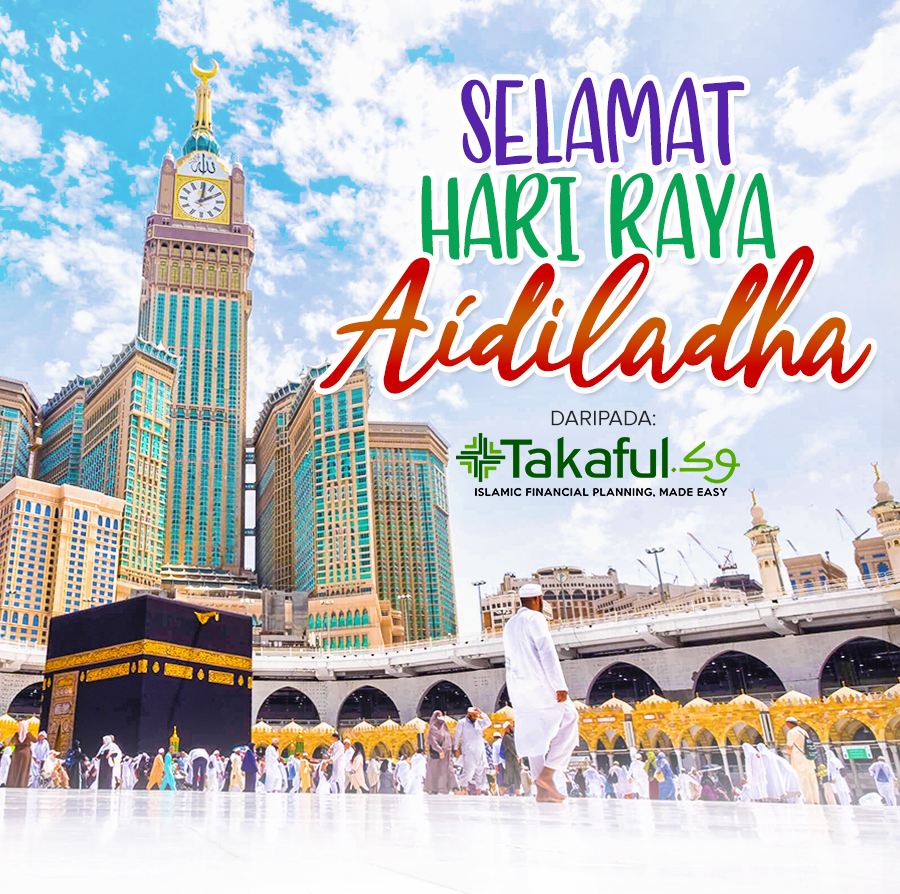 ……………………………………………………..
……………………………………..
I have shared what Hari Raya Haji means to us, Muslims. You can read more here. https://helmihakim.com/miscellaneous/the-significance-of-hari-raya-haji-and-halal-food/
…………………………………….
……………………….
……………….
….
Alhamdulillah… As of now, all of the Hujjaj (persons who performed Haj in Mecca) have done Tawaf Ifadhah, Sa'ie Haji, Korban and Cukur Rambut (Tahallul).
Now they are proceeding to stone at 3 Jamrah on the days of Tasyrik.
11th Zulhijah, 12th Zulhijah and 13th Zulhijah.

(Muslim pilgrims walk to perform 'stoning of the devil' ritual at one of wall pillars (jamrah) in Mina Saudi Arabia. it is one of the rituals to complete the Haj.)
.
.
All 3 Jamrah represent the DEVIL:
Jamratul Aqabah/ Jamratul Kubra (largest):
the first and largest represents his temptation of Prophet Ibrahim (Peace and Blessings Be Upon Him) against sacrificing his son Ismail;
Jamratul Wusta:
the second represents the temptation of Prophet Ibrahim's wife Hajar to induce her to stop him;
Jamratul Ula/ Jamratul Sughra (smallest):
the third represents his temptation of Ismail to avoid being sacrificed.
The devil was rebuked each time, and the throwing of the stones symbolizes those rebukes.
The stoning of the Jamrah also represents the repudiation of Man's self  and the act of setting aside one's low desires and wishes.
……………………………………………………………………..
………………………………….
…………………………
Today, I would like to go in a bit deeper, and reflect on the meaning of sacrifices (pengorbanan).

Anything we want to achieve in life requires sacrifices.
Whether we plan to achieve our goals in this world.
Or we plan to achieve our goals in the hereafter.
It requires sacrifices.
To sacrifice is never an easy task. SACRIFICE.
To my mind, it requires Shukor. Adab. Commitment. Redha. Ikhlas.
Focus. Istiqamah. Courage and Elmu
………………………………………………………….
………………………..
…………..
S

hukor
.
First thing first, we have to shukor.
We have to feel grateful because that Allah S.W.T. has blessed us with bountiful rezeki.
Placed us in the position to give.
To contribute to the Ummah.
Contribute to the Fuqara Wa Masakin.
We can only sacrifice what we have and not what we don't have.
And because of that, we need to shukor.
……
.
.
A

dab

Adab refers to good manners.
Good morals.
Good decorum.
Good decency. Good humaneness.

When it comes to Umrah and Haj, there are are adab, tata tertib and restrictions (pantang larang) that we have to follow closely.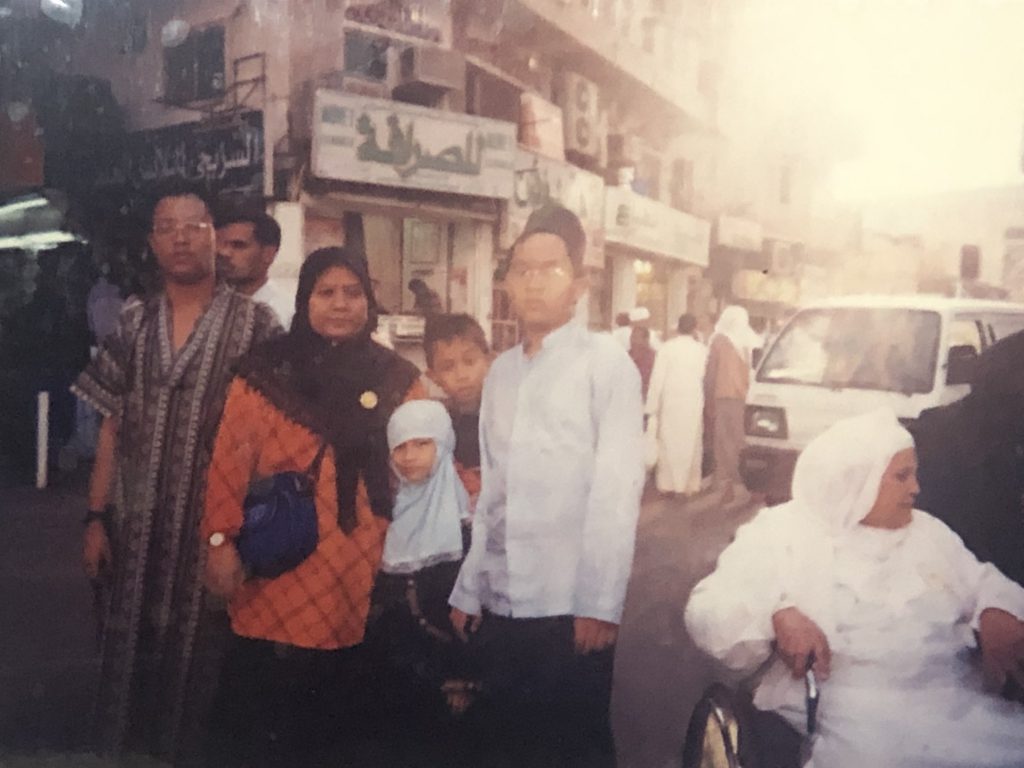 (My last umrah with my family was when I was in secondary school)
.
.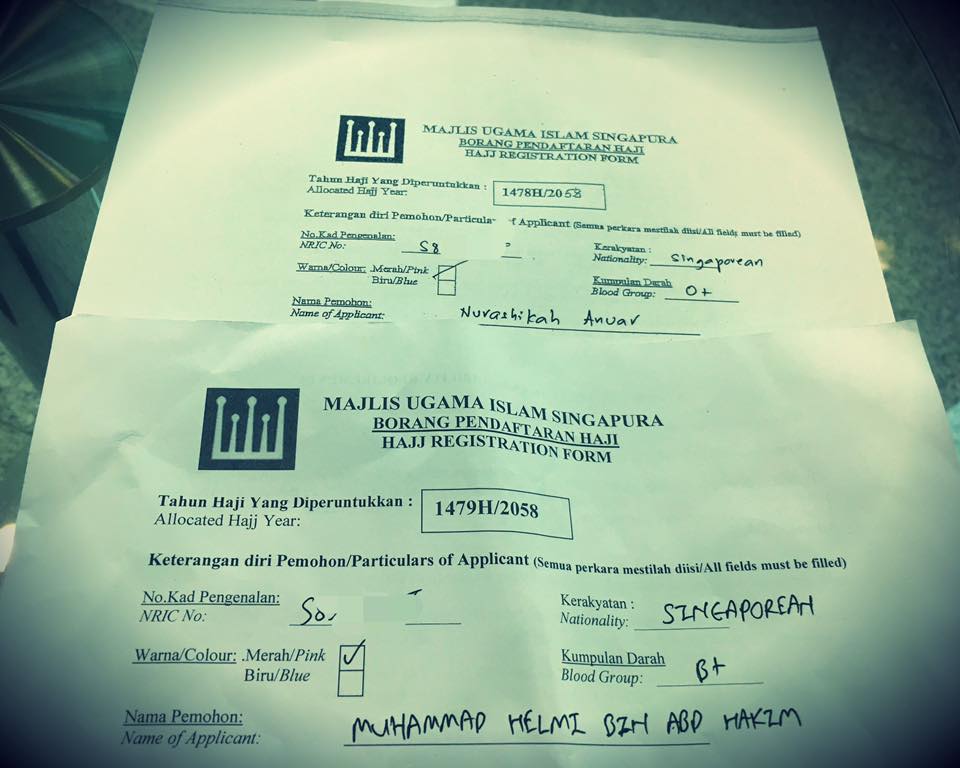 (Already registered for Haji at MUIS. Insya'Allah waiting for Allah's calling.)
…………………….
……..
..
Mekah and Madinah are Bumi wahyu.
The place where Allah S.W.T. sent his revelation to our beloved Prophet Muhammad (Peace and Blessings Be Upon Him) through angel Gabriel.
………….
….
…
So, when one welcomes the call of Allah S.W.T for Umrah or Haj.
When one is in the state of ihram, one has to exercise adab.
Cannot curse and swear.
Must observe good behaviour.
Must sabar and don't get angry. Don't quarrel or get into fight.
And there are tata tertib and restrictions specifically when one is in ihram.
A man in the state of ihram must not tie any knots or wear any stitched items.
Must not use any scents on the body or on the robes.
Aside from being as clean (purified) as they are for prayer, male Muslims are expected to refrain from cutting their nails, and trimming their hair and beards.
Observing adab, tata tertib and pertinent restrictions (pantang larang) are important when one sacrifice for Allah S.W.T.
……………………..
……
.
.
C

ommitment

I salute all the volunteers who help with the Ibadah Korban without asking anything in return.
It's not only the selfless attitude that wins my heart.
It's the level of COMMITMENT.
Determination.
To go through all levels of obstacles to make sure that our Ibadah Korban is smooth sailing.
May Allah S.W.T. reward them dunia akhirat. Amin. Insya'Allah.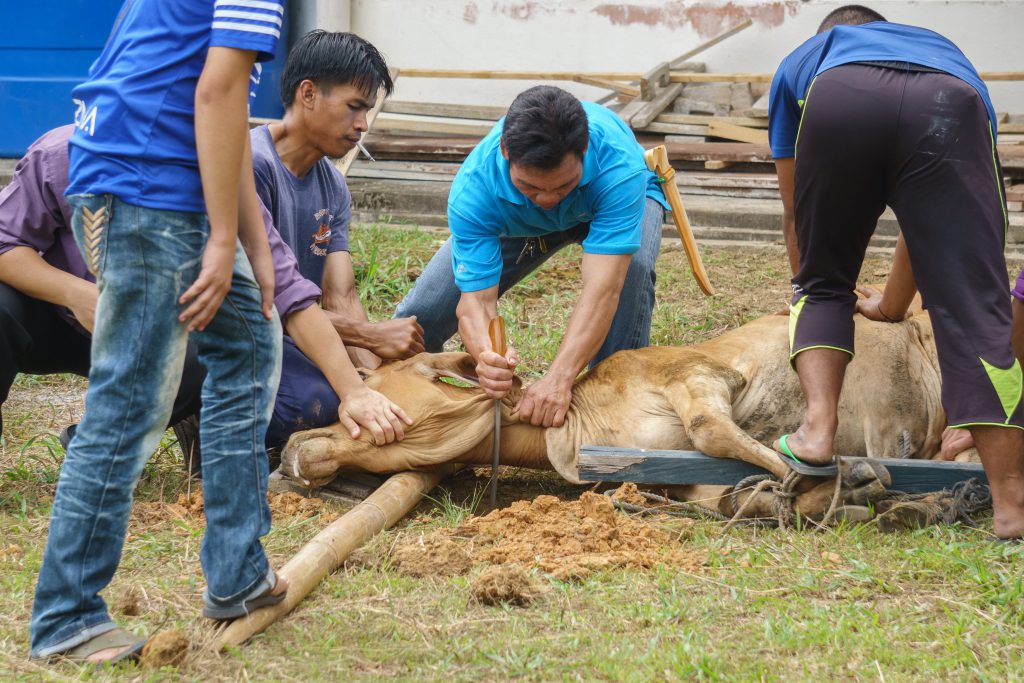 (A group of volunteers preparing to slaughter a buffalo during Eid Al-Adha)
…….
.
.
.
R

edha… 
Redha means one wholeheartedly agrees to the decision to what Allah has decided upon.
You know why we celebrate Hari Raya Adha. It traces back to the story of Prophet Ibrahim (Peace and Blessings Be Upon Him).
Prophet Ibrahim (Peace and Blessings Be Upon Him) was commanded to offer his only son Ismail up for sacrifice to the Lord.
Though it grieved him greatly, he redha. He made ready to perform the task.
However, as he was about to strike his son, Allah S.W.T. stopped him and revealed that it was a trial of his devotion to the Lord. Ismail's life was spared and a ram sacrificed in his place.
……
.
I

khlas
Ikhlas means sincerity.
It reminds me of Habil and Qabil story.
Prophet Adam (Peace and Blessing Be Upon Him) had 2 sons.
The elder son was called Qabil.
The younger son's name was Habil.
Qabil was a farmer and Habil was a shepherd.
Habil herded sheep, goats and other animals, whereas Qabil worked as a farmer, tilling the fields.
One day, they decided to offer a sacrifice to Allah S.W.T.
Habil chose a fat and healthy sheep for Allah S.W.T.
Qabil brought his bad crops.

Allah accepted the sheep offered by Habil.
But Allah did not accept the crops offered by Qabil!
1 sacrifice accepted, 1 not… because why..?
Ikhlas.
Sincerity.
You do something.
You do your best, with utmost sincerity.
Lillahi ta'ala (for Allah S.W.T.)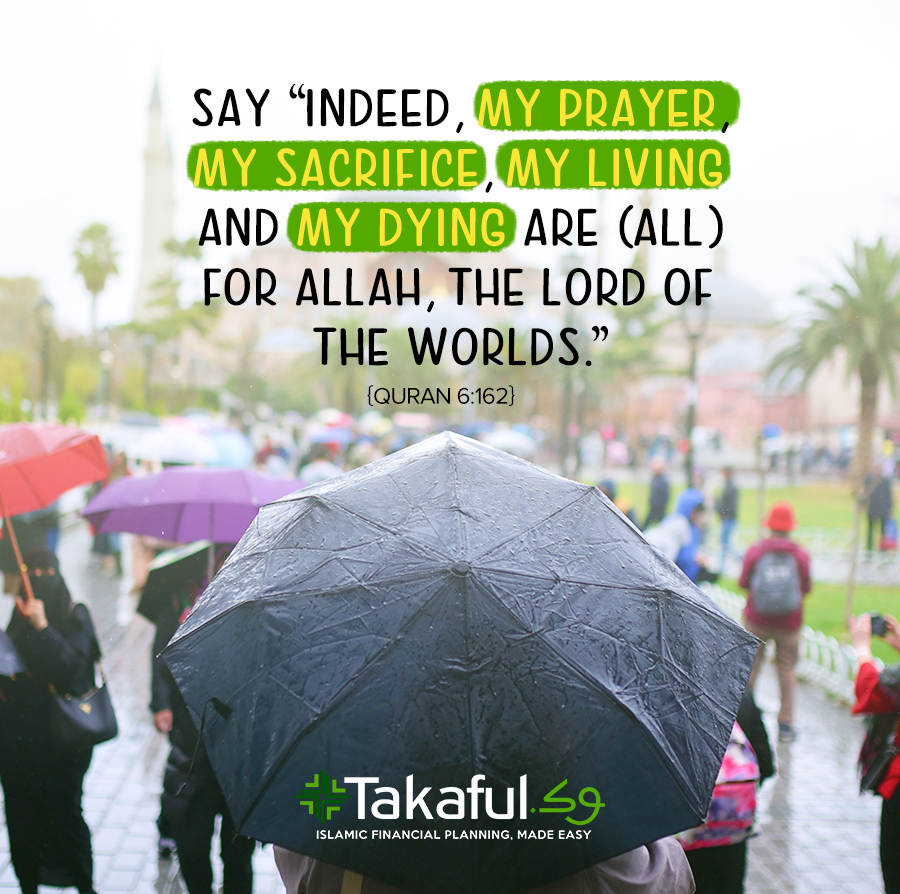 …….
.
.
F

ocus,

I

stiqamah,

C

ourage and

E

lmu
Other good qualities that I learnt about sacrifices during Hari Raya Haji is that one need to be Focus.
There are a lot of tata tertib and restrictions (pantang larang)
when performing Haj.
When doing Ibadah Korban.
Thus one need to be vigilant and be very Focus.
……………………………..
….
Another good quality is Istiqamah.
Consistent in doing good deeds.
Aisha (r.anha) narrated: Prophet Muhammad (Peace and Blessings Be Upon Him) said:
"The most beloved deed to Allah is the most regular and constant even though it is little." (Muslim, Musafirin, 218. Also see Bukhari, Riqaq, 18)
…………………
…………..
….
One also need to have Courage.
Courage to battle one's Nafs.
Self. Ego. Desire.
That is a great challenge.
Last but not least, you need Elmu (Knowledge).
……..
….
…
Now… I hope you have benefited from my sharing on What We Can Learnt About Sacrifices During Hari Raya Haji………
If you are seeking a mentor, coach, consultant to share with you practical aspects on how you can plan your finance, the shariah compliant way in Singapore, I am always ready to help you.
You can always whatsapp/sms me at 96520134 to schedule a FREE consultation.
Or perhaps click here to schedule an appointment.
You will want to schedule it asap because I can only accommodate 5 slots for the following month.
Click here to schedule your FREE consultation today!
Take Care!  
Latest posts by Helmi Hakim
(see all)