Yes…. I am writing a book on Financial Planning.
I will complete it by June 09 and then send it for publishing. It will be available in your local bookstores, once ready! 🙂
The "planned" title of the book is "33 Common Questions People Asked Me As Financial Consultant In Singapore"… (title may change, to make it more CATCHY)
Let me detailed you some of the questions that I will answer in the book….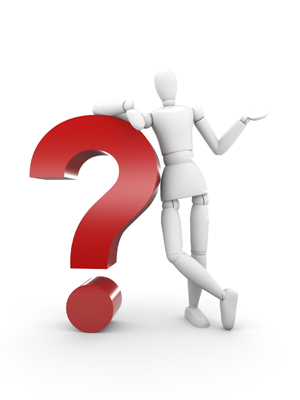 ……………………………………………………………………………..
Questions On INSURANCE
– Why You Must Get Insurance?
– How Much Coverage Do You Exactly Need?
– What Are The Different Types Of Insurance Available For You?

Questions On SAVINGS & INVESTMENT

• How Do You Create Your Personal Income Statement, Your Personal Balance Sheet & Your Personal Cashflow Statement?
• Discover 3 Big Differences Between People Who Are Successful Financially & People Who Failed Financially.
• How Do You Increase Your Savings By 10% Without Losing A Tint Of Sweat?
• What Is Parkinson's Law & How Do You Avoid It?
• Why, When, Where and How Do You Invest In Funds? X% Bonds? Y% Equities?
• How To Logically Create Passive Income, So That One Day You Can CHOOSE Not To Work?
• How Do You Measure, How Much EXACTLY You Need For Your Retirement?
• Why Your CPF/EPF Is Not Enough For Your Retirement?
• Why You Should Never-Ever Buy Stuffs On Loan? Examples?
• 6 Months Of Emergency Funds In Fixed Deposit. Huge Opportunity Cost?
• How To Use A Financial Calculator? Just Remember 5 Variables & You BECOME A Financial Expert. 🙂
• Looking For Instruments With Best Return On Investment? How Is Compounded Interest Different Than Simple Interest? (Learn To Interpret Deceiving Financial Brochures)
• How To Create A Budget?
• Credit Card, Double Edge Sword? How To Use It To Your Advantage?
• What To Look For When You Invest In Stocks? Are You Dividend Oriented Or Looking For Capital Appreciation?
• How To Reduce Tax LEGALLY If You Are An Employee? If You Are A Business Owner?
• What You Should Know When Financing A Car?
…………………………………………………………………………………………….
These are some of the questions that I will answer in the book. (working very hard on it!)
Right now, I need your help. I am very sure that at the back of your mind, you have some BURNING questions, on insurance, savings or investments.
PLEASE…….Please leave your questions in the comments section below.
Should you have a website, and you will like me to include your name and website url in my book, please leave your details below too…. Its a POWERFUL viral strategy for you to market your business for FREE! 🙂
Yes…. Just type one of your burning questions at the comments section, below…. I truly APPRECIATE your help! Thanks so much! 🙂
p.s. By the way, if you wish to discover a simple & halal way to create a positive monthly cashflow and calculate your net worth for FREE, then please click here…