Congratulations! France emerged as the CHAMPION for 2018 Fifa World Cup finals.
They won 4-2 against Croatia! 🙂


(My wife and I in front of Eiffel Tower in Paris)
France won the World Cup for the 2nd time after 20 years. They first won the World Cup in year 1998.
……………………
……………..
……….
In every competitive game, I like to extract lessons that we can learn from the winners.
To be a champion is not easy. To be a WORLD CHAMPION is way, way tougher.
Success leaves clues. I want to uncover proven tactics employed by the world's best athletes and sports performers.
And then apply them in our lives.
Let us learn from these top 2 teams, France and Croatia! 🙂
.
.
1. Mind Power To Visualise Success
To be a world class Fifa soccer player, you not only have to be physically fit.
These players are also really strong in their minds.
They really dominate their opponents from a physiological standpoint.
It sounds cheesy, but world-class athletes visualise winning a match the night before the match actually happens.
They visualise kicking the ball.
Feeling the sensation of the ball at their feet.
The smell of the grass.
And the sight of people standing and cheering them when they score a goal.
Sports psychologists say that visualisation is most effective when we include sound, sight and smell into the visualisation.
It programs the brain and primes the the muscles for top performance the next day.
The more specific the visualisation, the better.
……………………………..
………………
……..
When I coach my clients on how they can achieve their financial goals the shariah compliant way in Singapore.
I do my best to ensure my presentation encompasses visual aspects.
Auditory aspects. And kinesthetic aspects.

(Some examples of my colorful presentation materials)
(and awesome videos. I have plenty of them on my facebook page.)
…………………….
…………..
…..
This is because human beings have different ways of learning.
Some people are visual. They must see, then understand.
Some people are auditory… They must listen to understand.
Some people are kinaesthetic...They must see movements and feel movements to understand.
I educate and share with my clients using their 5 senses.
Because…
The bigger, the clearer, the sharper and the more vividly they can see themselves achieving their goals in their minds, the BETTER.
Other than showing policy illustrations which show a lot of numbers (engaging their left brain).
I indulge them with pictures. (engaging their right brain)
Stories they can relate to. Colours. Sounds.
You can also do visualisation techniques everyday to remind yourself.
And to reinforce your focus to achieve the goals you desire.
Use the "Be. Do. Have." model.
This is my favourite model.
Both Stephen Covey and Anthony Robbins use this model.

– 
Example:
–BE:
Step into the identity of the person you desire.
"Who Do I Need To Be?"
Have a clear picture on the results you desire.
Act "as if" your goal has already been achieved!
Be the person you would be if you have already achieved your goal

Example:
I am lean and fit.
I am energetic. I am focused. I am committed.
I am determined.
I am self aware.
– DO: "What is my experience?"
Do the things that a successful person would do.

Example:
I watch what I eat everyday.
Dinner by 6pm. Sleep by 9pm.
After Subuh, I jog for 10km.  3X/week. Consistently.
Jogging is a weekly routine for me.
I love sports. I enjoy my life!
– HAVE: What is the outcome?
You have or get exactly what you want.
Example: I weigh 70kg.
I achieve gold for IPPT every year.
I look 10 years younger my actual age.
I have more energy. More stamina.
More power. More endurance to perform at peak performance in
my role as a financial consultant. Insya'Allah! 🙂
……………………
………….
……..
2) Focus on factors you can control



Sports psychology.
When Croatia lost 3-1 to France, they were despaired.
Especially when the second goal by France was scored because of a penalty kick.
France gained momentum, puncturing Croatia players morale further by scoring a 3rd goal.
Yet Croatia never gave up. They kept attacking.
Maintaining top performance.
I was amazed with their tenacity to handling defeat… and coming back stronger.
What you focus on expands.
When you face a problem, focus 80% of your energy on the solution.
Croatia focused on attacking. Focused on trying to score goals.
And at last, scored their second goal when France's goalkeeper was distracted for a split second.
………………………………..
…………………………….
…………………….
Similarly in our lives, all of us face challenges when it comes to managing our personal finances.
CPF's Retirement Sum will be $171,000 for those turning 55 this year.
GST to increase from 7% to 9% from 2021 to 2025.
Electricity tariffs increased by 6.3% this year.
ABSD for 2nd property has just increased to 12%.
There might be an economic downturn in 12-16 months now. (based on my discussion with fellow professional fund managers)
We can't control all these changes.
Thus like I mentioned earlier, when you face a problem, focus 80% of your energy on the solution.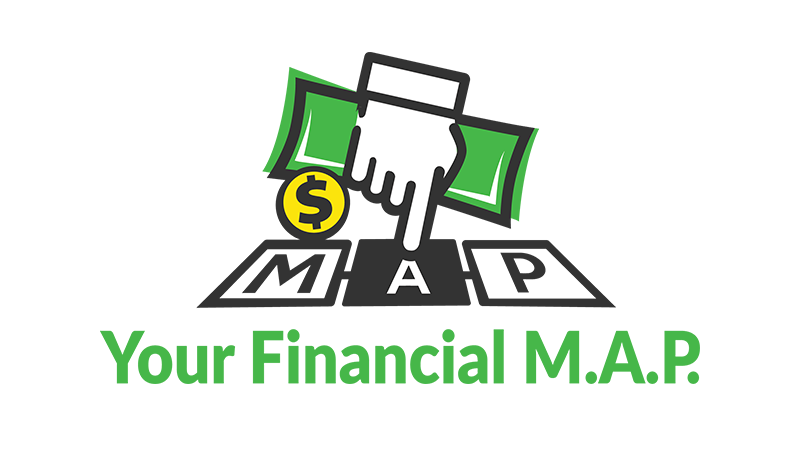 ……………….
……..
I get them to focus on CPU!!!

FOCUS on Controlling your expenses.
FOCUS on Parking your savings.
FOCUS on Upgrading your skills.
CONTROLLING your expenses
Keeping your expenses in check is important.
When I meet prospects with huge credit card loans, I realised that they fail in 1 thing.
They fail in managing their personal finance.
Easy to swipe their cards. Difficult to pay back.
And then, saddled and drowned with this riba-based loans for the rest of their life.
Control your expenses like an eagle eyeing its prey.
PARKING Your Savings
I advise my clients to park at least 20% of their monthly salary every month in a shariah compliant savings account.
If you don't have knowledge on how to grow your money the shariah compliant way in Singapore, the first step is to just park your money at Al-Wadiah yad Dhamanah savings account.
Instead of giving interest, that account gives you Hibah. Hibah is Halal.
Hibah is allowed under Islamic Finance perspective.

UPGRADING Your Skills
I believe in the mantra: "Once you stop learning, you stop earning."
If you want to make more money (and have more money to save), you have to start learning a new profitable skill.
You can start a side-hustle with this new skill in future.
You can start by using your $500 Skillsfuture credits to attend practical courses which can
i) help you advance in your career, or
ii) start a side business.
Don't underestimate the power of learning – once you are a few steps ahead of other people, you can teach our skills to others and potentially earn money from that.
3. Persistence And Always Move Towards Your Goals No Matter What
When you are confronted with challenges in life. Or being put down by others.
Don't admit defeat.
Baffle your detractors. Keep shifting your target.
Don't just stand there and soak up the punches.
When I saw how Croatia played the game, it reminds me of Japanese quality known as "Fukutsu no Seishin"
Persevering Spirit
Never give up. Never Quit. Never say die.
I really admire their ability to continue through adversity of every kind.
In fact, Croatia was so determined that they possessed ball 61% of time in the game.
……………………
……………
…………
We will face money challenges in some months which will push our saving goals.
Personally, I target to be debt free by April 2019.
I track my goal every month.
Then came a letter, mentioning that I have to contribute $5760 to my Medisave account!
Alamak Self-employed individuals like myself have to contribute to our own Medisave account manually every year.
And then came another letter, I have to pay $1112.54 for my motor insurance. And then came one more letter, that I have to pay $738 my road tax.
Every single letter that came to me requested me to pay for something.
Do these expenses affect my cashflow?
Of course! It dents my confidence.
It casts a tinge of doubt within me if I really can achieve my goal to be 100% debt-free by April 2019.
Then, I am reminded of Croatia team.
It reminds me of Japanese quality known as "Fukutsu no Seishin"
Persevering Spirit
Never give up. Never Quit. Never say die.
I shall just continue to hustle and work hard.
And I seek you doa that may we clear our riba based loans in Singapore.
Amin. Amin. Insya'Allah…
4. Work with coaches to help you grow your money
Recently, I  met a Pakcik and he told me that he invested $50,000 one lump sum in a shariah compliant equity fund 20 years ago.
Today, he checked his cash value, and he told me, "How come my cash value is $49,997? It barely broke even?"
I asked him, "Who is your financial planner?"
He told me that he doesn't have a planner.
He does things himself. At that time, he thought it was better for him to do himself.
Easier.
I shared with him.
Growing money is something which needs expert guidance.
A trained and experienced financial planner can help you reach your financial goals painlessly.
If he had a financial planner.
The financial planner would have educated him when to buy.
When to sell. How to buy. How to sell.
When to top up. And when to cut losses.
For his situation, this Malay proverb applies: "Nasi sudah jadi bubur."
Now, he has no choice but to learn an expensive lesson.
It is a 20 year old lesson that all of us can learn from.
When we are doing our best to work towards our goals.
It is best to have a coach. Mentor. Planner.
Even World Cup athletes work with coaches and even sports psychologists to help them perform at peak levels.
Their coaches help to guide them.
Show them their blind spots. Pinpoint any mistakes they made along the way.
And remind them why they made a goal in the first place.
………………………………..
………………..
………………
5. Start early and stay committed
.
Let's look at Brazil player, Neymar da Silva Santos Júnior.
Neymar signed his first contract when he was at a young tender age of 12 years old.
That means he has committed to the sport for 15 years – considering that he started training formally when he was 11.
Neymar knew what he wants and start developing his craft early in life.
Commitment also comes in the form of changes to his lifestyle.
He has to give up junk food and eats strictly-planned meals 6 times a day.
His diet routine alone requires massive commitment which most people are not willing to do.
If he was not committed to hours of rigorous training everyday, the strict meal plans, his habit of getting 8 hours of sleep every single night, he will not be the superstar he is today.
…………………..
…………
When managing your personal finance, I also share with my clients that you have to start early.
Sometimes they asked me. "Helmi. When is it a good time for me to invest?"
I answered them, "10 years ago. When is the next best time?
Now!!!"
You got to start early and commit yourself for long term.
Rome was not build on a single day.
Neymar did not transform into a world class soccer superstar overnight.
You have to hustle to earn your income. Discipline to save some of it.
Commitment and knowledge to grow it over the long term period.
No magic bullets. No short cuts! 🙂
…………………….
……………………..
I hope you can relate to what I share.
And learn something from it.
Who knows? You will be the next world class super star in your field of choice.
Amin. Amin. Insya'Allah. 🙂
Now… If you are seeking a mentor, coach, consultant to share with you practical aspects on how you can save, accumulate and grow your money the shariah compliant way in Singapore, I am always ready to help you.
You can always whatsapp/sms me at 96520134 to schedule a FREE consultation.
Or perhaps click here to schedule an appointment.
You will want to schedule it asap because I can only accommodate 5 slots for this month.
Click here to schedule your FREE consultation today!
Take Care!  🙂
Latest posts by Helmi Hakim
(see all)