Today's topic which I will like to share with you is "How To Save Money During The Month Of Ramadan?"
You see, Ramadan taught us Muslims GOOD VALUES like….
1) Peace (Brings you closer to God, thorugh your night prayers, taraweh)
2) Patience (control your hunger from dusk till dawn, break-fast)
3) Empathy (think of how the poor survive without food)
4) Moderation
5) Charity
 Yet, we see a lot people in the month or Ramadan splurge instead of saves. Why? Because it is easier to splurge than save. The desire to spend is there.
…and the desire to spend INTENSIFIES when…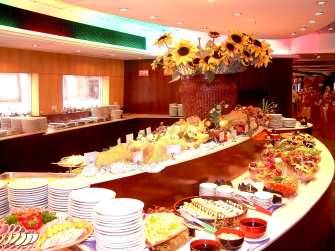 …you take a look at the wide choices of buffet advertisement in the papers, with a hungry stomach
….you take a look at the HARI RAYA PROMOTIONS that is going on, especially with no money downpayment needed
…you went to the bazaar and entice with so much, delicious, sweet, colorful, tantalising kuehs, and end up buying more than needed.
I will like to introduce you a simple, yet powerful concept that you can use to avoid OVERSPENDING in this fasting month. The concept is….. 3Rs…
REDUCE,REUSE,RECYCLE
REDUCE wastage
When buying food to break your fast, see for yourself, whether you can finish eating, what you buy.
You do not want to end up throwing away excess food. It is against the spirit of Ramadan.
REUSE and RECYCLE
When you shop for hari raya, differentiate between needs and wants.
Do you need to spend few more thousands for the curtains decorating the windows of you house, or is it okay to REUSE and RECYCLE, the one that you still have?
Do you need to buy with ZERO downpayment needed that very comfortable sofa, to fit in your main hall, or is it okay to just hold on to what you currently have?
Think…. 🙂
Latest posts by Helmi Hakim
(see all)