Now, we are coming mid of July.
Are you on track to ACHIEVE the goals that you set for yourself? 🙂
Many of us have deviated from our goals. Or at times, totally forgot about it.
Today, I want to share with you 5 steps on how you can maintain your laser beam focus to achieve your goals.
Personally for me, one of my goals is to be debt free by 1st March 2019.
Will I achieve it?
Make Doa for me that I will stay focus and istiqamah to achieve my goal!
And may Allah S.W.T. grant the same to you too!
Amin. Insya'Allah! 🙂
………………………………
………………
.
Today, I want to share with you….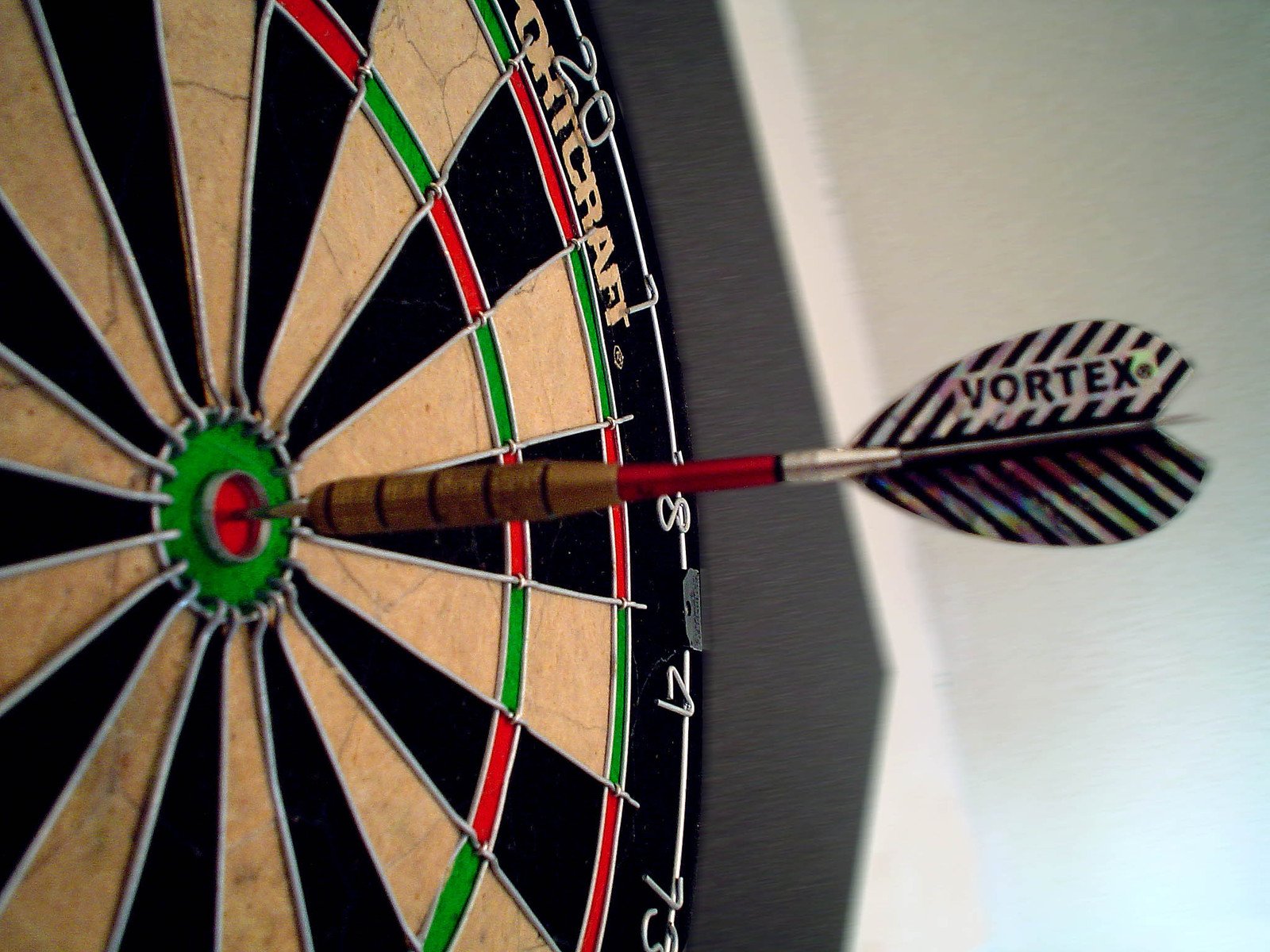 5 Steps To Maintain "Laser Beam Focus" To Achieve Your Financial Goals, The Shariah Compliant Way in Singapore.
These 5 steps are the exact steps that I have taken to maintain my focus to achieve my goals.
And I am confident, it will be useful for you too!
…………………………………………………………
………………………………….
…………..
1. Super Clear and Specific Goals
.
First thing first, you need to be clear on what you want to achieve.
.
Too many people when I asked them what they want to achieve.
.
They gave me vague answers.
.
I want to be rich.  I want to be happy.  I want more money.
.
I want to be super fit.
.
My personal take on this, unless you are super clear on what you want, it is difficult for you to achieve your goals.You need to be super clear and be as specific as possible on what you want to achieve.
.
And then you WORK RELENTLESSLY towards ACHIEVING them.
Myself sharing with fellow financial practitioners on how to guide their clients to set financial goals
………………………………………………………….
………………………………………..
………………………….
Example if you aim to buy a car.
so geram that COE prices in Singapore now lowest in 8 years. Just bought mine 2 years ago!!!
……………………………………….
……………………..
……………..
BE AS SPECIFIC AS POSSIBLE!
………………………………………….
.
Are you aiming for a new car or a second hand car?
Are you aiming for a Japanese car like Honda Civic Hybrid,
Mazda MX 5-RF , Subaru Impreza 5D, Toyota Alavalon?
Or perhaps a continental car like Mercedes-Benz, BMW, Audi, Volkswagen or Volvo?
………………………………………………….
…
Aiming for a Porsche Boxter is VERY DIFFERENT compared to aiming for a Chery QQ! 🙂
Segregate your goals into short term goals.
And also long term goals.
When will you like to drive that Porche Boxter?
By end of the year? In 2 years time? Or in 10 years?
Be very specific on them.
And MEASURE your progress.
…………………………………………………….
………………..
………..
2. Belief System

.
The 2nd step to maintain "Laser Beam Focus" To Achieve Your Financial Goals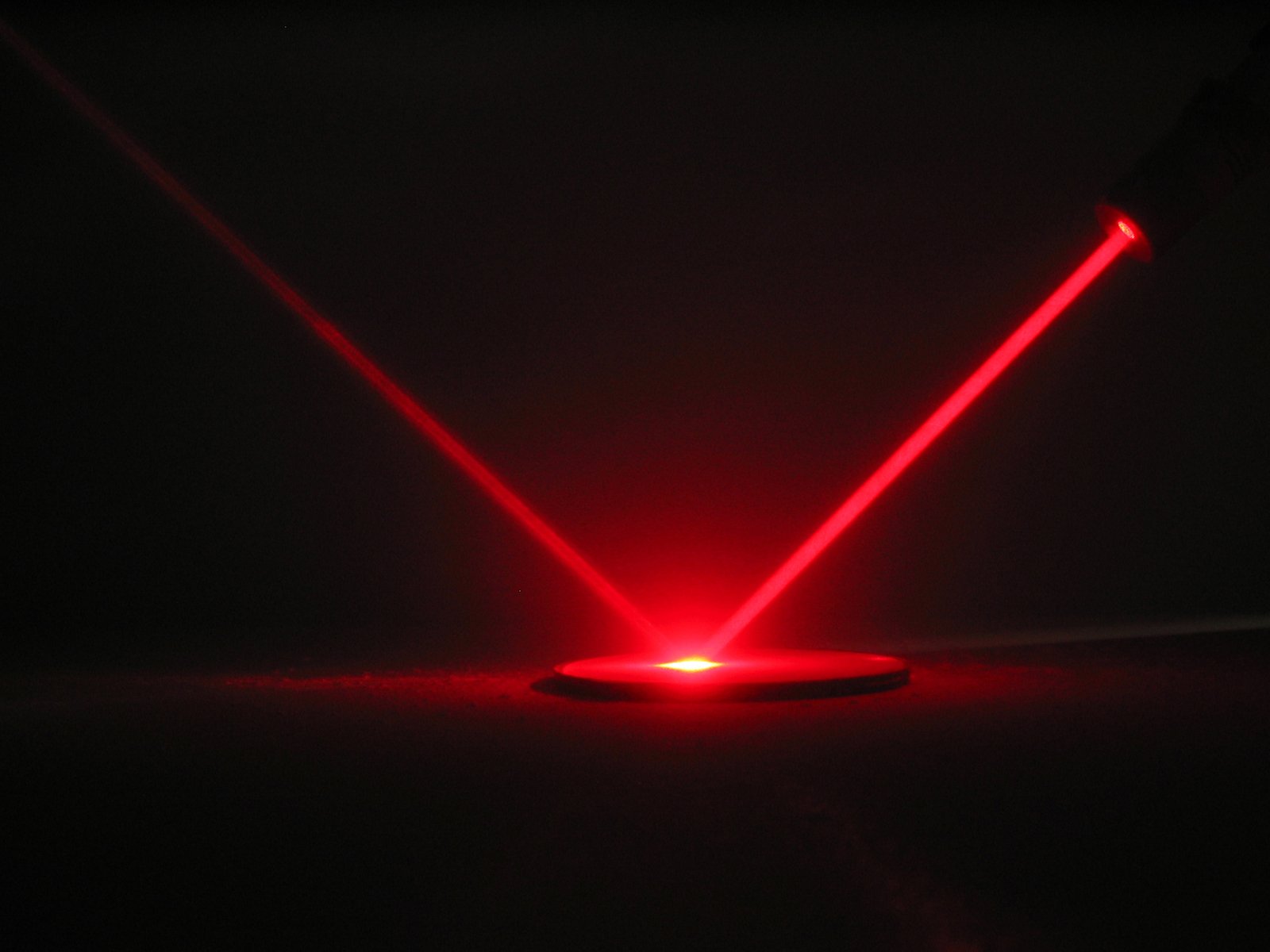 The Shariah Compliant Way in Singapore
is to BELIEVE that achieving those goals that you set for yourself is POSSIBLE.
…………………………..
…………….
……….

Napolean Hill says, "Whatever your mind can conceive and believe, your body can achieve."
…………………………………..
…………..
…
I agree with Napoelean Hill 100%.
As most of you have known, I am a financial consultant who specialises in helping Muslim families plan their finance the shariah compliant way in Singapore.
And it is common in my line of work, that I face many skeptics.
Skeptics when it comes to growing their money the shariah compliant way in Singapore.
Deep in their heart, they want to do it. But at the same time, they don't believe that it can be done in Singapore.
………………………………………………..
…………………………
…………………..
They told me,
" Islamic Finance is EXPENSIVE. It is only reserved for the rich Arabs."
"It is DIFFICULT to understand."
"It is troublesome/leceh/mafan."
……………………………………………….
………………………….
………………
Before I get anyone to engage me as their financial consultant, I make them BELIEVE first that planning your finances the shariah compliant way  in Singapore is POSSIBLE!
Planning your finance the shariah compliant way can be done in Singapore! 🙂
I debunk the myths or their self imposed/self limiting beliefs one by one.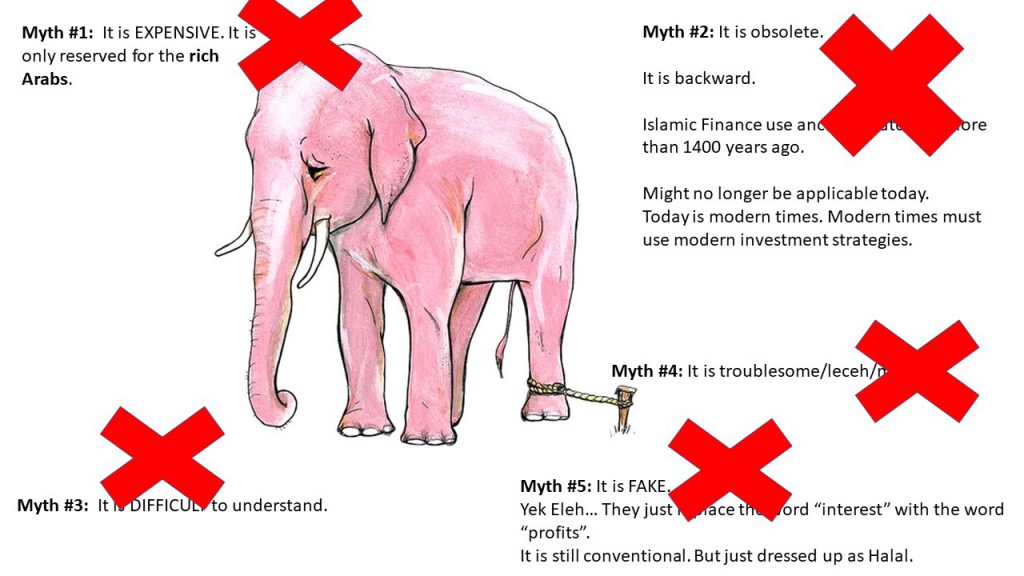 (Powerpoint Slide From a Seminar I Conducted at Singapore Management University)
……………………………………….
……………..
………
I showed them case studies.
Numbers.
Evidences. On how it can be done in Singapore.
I transfer my personal conviction by sharing my shariah compliant investment philosophies, relevant to Singapore's context.
I told my skeptics.
You have to believe that it is possible.
In fact, I make sure that all my clients are as convinced as me before I agree to partner with them to plan their finances, the shariah compliant way in Singapore.
I turn my skeptics into ambasaddors.
You have to believe and be 100% convinced that your goals are achievable!
Only then, you can make it happen! 🙂
………………………………………
………………….
And of course, when you set goals you gotta to be REALISTIC.
Too many people set a goal that is not realistic.
Deep in their heart that they dont believe they can achieve it.
Every year, set goals and never achieve them.
At last, it becomes a self fulfilling phophecy.
When they set goals, they dont achieve it.
When they set goals, they dont achieve it.
This happens even when the goal involves a super low target. Because it has become a self fulfilling phophecy.
My advice is for you. Touch your heart.
Set a goal that you strongly believe that you can achieve and work relentlessly towards achieving them.
3. Your Surroundings
.
Thirdly, you have to take note of your surroundings.
.
Your environment.
On the authority of Abu Musa al-Ash'ari, Prophet Muhammad (Peace Be Upon Him) said
"A good friend and a bad friend are like a perfume-seller and a blacksmith: The perfume-seller might give you some perfume as a gift, or you might buy some from him, or at least you might smell its fragrance.
As for the blacksmith, he might singe your clothes, and at the very least you will breathe in the fumes of the furnace."
Bukhari and Muslim
…………………………………
……………………
………
You need to maintain a positive circle of family and friends.
Friends who want to see you succeed.
Friends who genuinely feel happy for your success.
One of my business mentors used to say, "If you hang out with 9 losers, you will see the 10th later."
Be conscious of who you surround yourself with. You need put effort in that.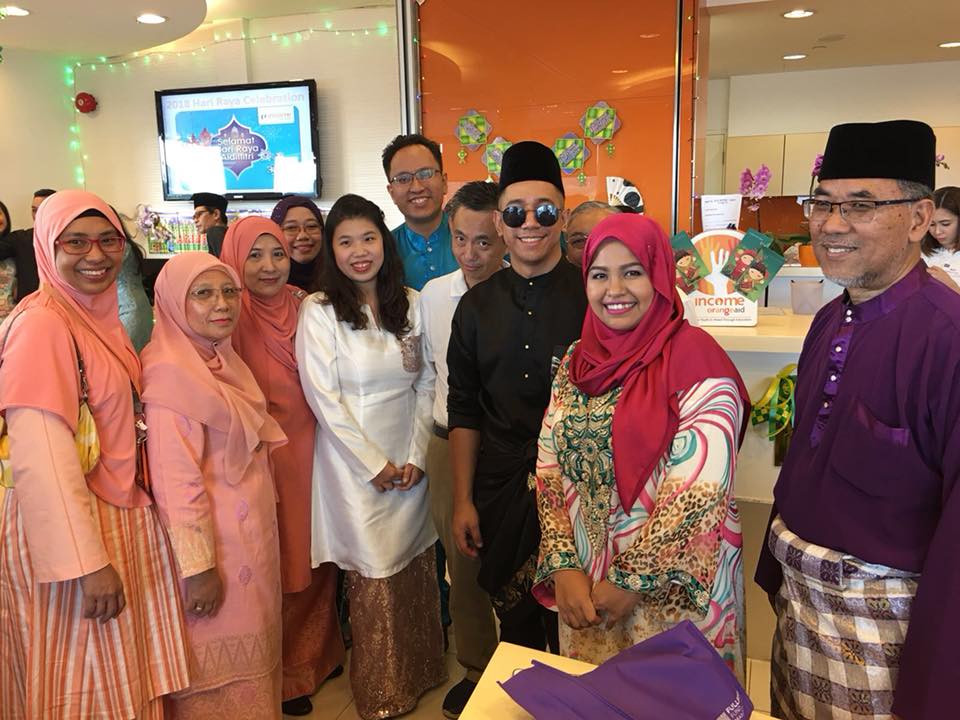 (Fellow Muslim financial consultants in Singapore at a recent Hari Raya event)
………………………………………….
……………………..
To become a shariah compliant champion investor has its own set challenges.
Surround yourself with positive minded friends.
Surround yourself with people who are interested in finance. In entrepreneurship.
In personal development.
Especially those who earnestly looking at doing things the shariah compliant way.
No man is an island.
Work together with people.
Encourage each other.
You can go far alone. Your can go further together! 🙂
.
.
4. Eliminate Distraction
.
Eliminate distraction.
When you set out your goals, whether you want to clear your riba based loans in Singapore.
Or whether you want to achieve any of your financial goals the shariah compliant way in Singapore.
Confirm + Chop, there will be people who are negative towards your ambition.
They say you are not good enough.
They say you cannot do it.
Doesn't matter what evidence you provide. What justifications you give. Whatever things you say to convince them. They insist that your goals are impossible to achieve.
Even worse – they try to bring you down.
They membawang spread rumours about you. Some are plain jealous.
What I want you to do is to spend lesser time with them.
Don't cut off silaturahim.
Just spend lesser time with these people.
You cannot satisfy everybody.
…………………………..
………….
.
You know in this world, there is one particular animal.
One insect which only sees shit.
In this world, there are many beautiful things.
Flowers. Trees.
But this insect – similar to a group of people – only sees shit.
In their eyes, they only see problems.
My entrepreneur friends term these people as LALAT… or flies.
Don't bother about them.
Think about your BIG WHY.
Think about your love ones who want to see you succeed.
Kalau orang DOWNkan you. You kena tunjukkan you UP!!!
………………………………………….
…………………………
……………….
I am sorry that I am a bit emotional about this.
I have seen too many good businesses get sabotaged due to envy.
Too many people quit because of what other people say.
My friends, our lives in this world are temporary. We are preparing bekalan for the akhira which is forever.


Timeline of a human being
………………………..
…….
..
Why worry about what other people say?
Why do we want to focus on unnecessary distractions?
Those Who Mind Don't Matter, and Those Who Matter Don't Mind!
…………………………………………………………
……………………………………….
Let me share with you what distractions did to me.
I stay in Punggol. And I have an financial advisory appointment with my client at Punggol Waterway Point.
It is just a 5 minutes drive from my home.
Due to many distractions in my mind, I unintentionally drove into an expressway.
To exit and uturn, I had to do it in Tampines.
When I returned back, I got stuck in a traffic jam.
A 5 minutes journey become a 40 minutes journey because of distractions.
What I learnt from here is that if you face distractions, eliminate them.
Stay focused on your goals.
.
5. Mentor/Coach
.
In life, you don't have to bet on your destiny.
Don't have to gamble. Find a mentor.
Find someone who has achieved what you set for yourself
and after you find one.
Sami'na wa atho'na. (Surah Al-Baqarah [2]:285)
Listen. And follow.
What I share with my family and friends, once you find a mentor, just follow him/her.
Be humble.
As long as the strategies shared do not trangress shariah and are Halal, just follow.
Dont argue with your mentor. Dont bicker with him.
Because your mentor can see what you cannot see.
And because we want baraqah ilmu.
We want our mentor to give blessings to the knowledge transferred to his/her murid/disciples.
Mentor will ensure you remain on track. And if you deviate, you will return to back to the correct path.
………………………………………..
……………………
…………..
I remember a story shared by one of my business mentors.
We all know donkeys.
Donkeys are known as stupid animals. They are usually preys in the jungle.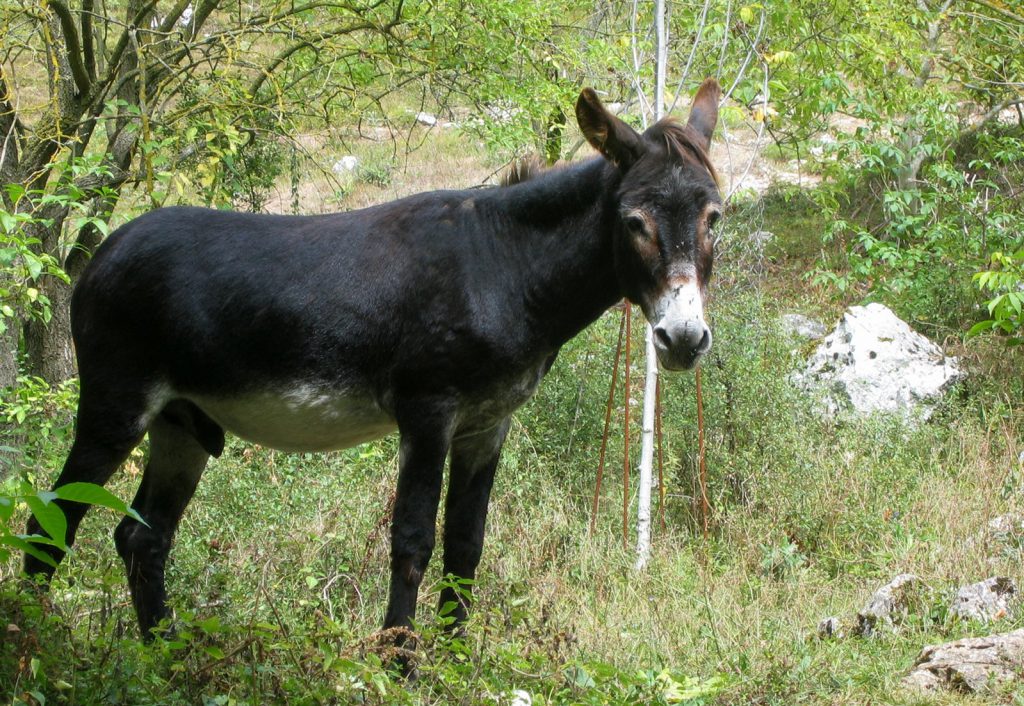 One day, a donkey went to the jungle…
All the animals were suddenly scared of that donkey.
All the animals suddenly ran away from that donkey.
Why?
Because the donkey walked in with a lion next to him.
The donkey made friends with the lion!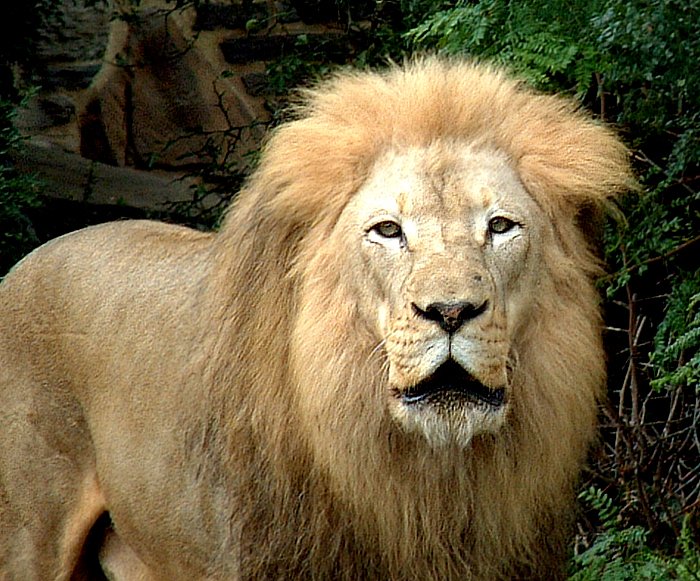 When you make friends with a "lion" or a powerful mentor,
You make friends with people with proven successes.
People with credibility.
Your detractors will be nervous.
And as time pass, you will be like your powerful mentors.
And in return, achieve the goals that you are after.
……………………………………………….
………………………………….
………………………….
Follow these 5 steps closely. I doa that you will achieve all the goals that you have set for yourself for year 2018.
Amin. Amin. Insya'Allah. 🙂
……………..
………..
…….
Now… If you are seeking a mentor, coach, consultant to share with you practical aspects on how you can save, accumulate and grow your money the shariah compliant way in Singapore, I am always ready to help you.
You can always whatsapp/sms me at 96520134 to schedule a FREE consultation.
Or perhaps click here to schedule an appointment.
You will want to schedule it asap because I can only accomodate 5 slots for this month.
Click here to schedule your FREE consultation today!
Take Care!  🙂
Latest posts by Helmi Hakim
(see all)